Our Valued Clients
Centralise All Your HR Needs

In One Trusted Partner…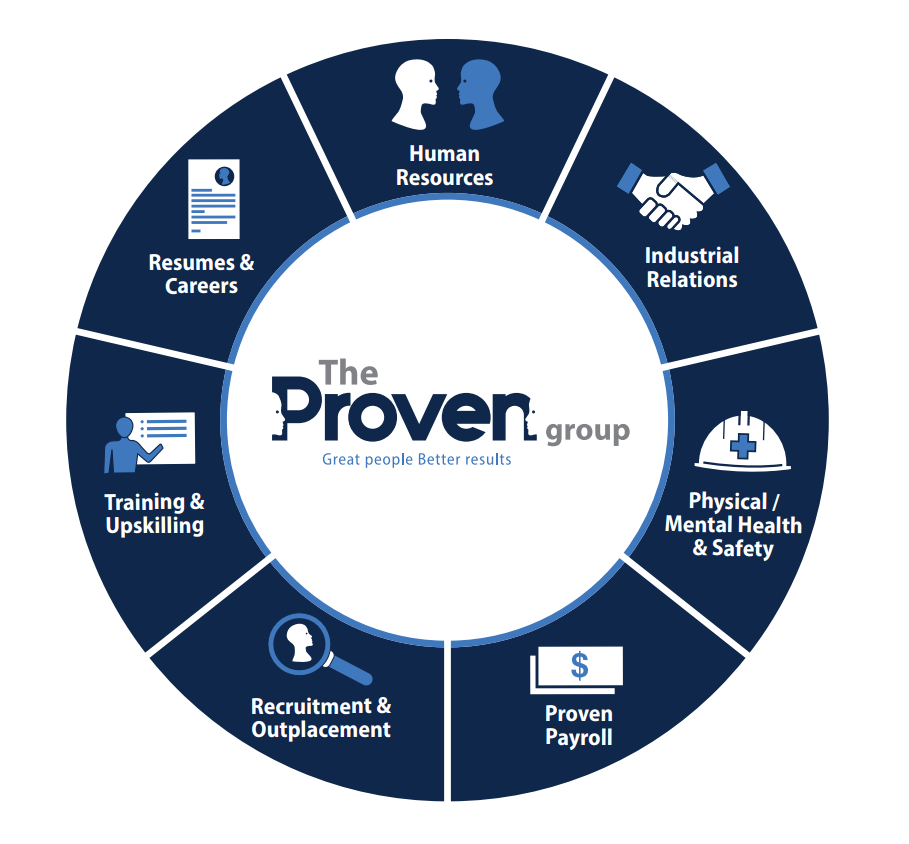 An award-winning leader in supporting job applicants and employers requiring HR, Industrial Relations, Physical & Mental Health and Safety, Payroll, Recruitment & Outplacement services, Training & Upskilling or Resume & Career advice – The Proven Group offers a range of customised, targeted and professional options to ensure the best outcomes for all clients. Our personal service and attention to detail has resulted in The Proven Group being the winner of multiple business awards.
Our Professional Services
We are a family owned and operated organisation drawing on the resources
of our strategic Associate Partners and are able to assist with
The Proven Group's Ballarat, Geelong and Melbourne HR solutions for employers provide the experience and knowledge required to help all businesses navigate the complex world of human resources.
Recruitment for Employers
Our Ballarat, Geelong and Melbourne recruitment services for employers connect business with a vast range of talented professionals eager to make a difference. We screen for aptitude, motivation and cultural fit to ensure candidates are able to perform at the required level and be of immediate value.
Services for Job Applicants
Give your career wings with our expert resume writing services in Ballarat, Geelong and Melbourne. We also offer interview coaching, a LinkedIn profile writing service and Key Selection Criteria responses to make you a leading contender.
TALK TO ONE OF OUR FRIENDLY STAFF TODAY